News — Naples
Posted by John Rakush on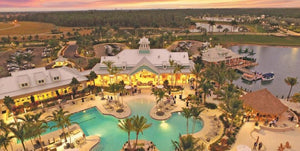 A great advertorial by Naples Florida Weekly about how the community is using Hydrobikes and other water activities to "foster friendships" and "get to know their neighbors".
"They are so stable – it's almost like riding a regular bike," he said. "You don't even have to get your feet wet!"
"Designed to foster friendships, community events are a great way for residents to get to know their neighbors as they familiarize themselves with Naples Reserve's amenities and all of the social opportunities offered within the community. In recent educational and entertaining presentations, residents have learned paddleboard basics, practiced bocce ball and even brushed up on their CPR technique!"