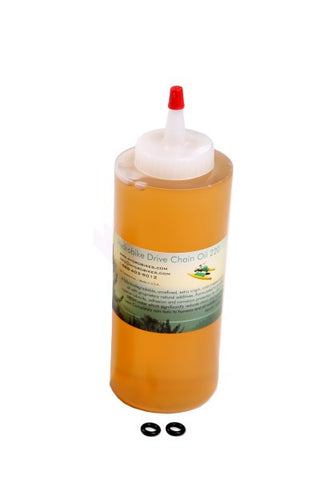 2211 - Drive Train Oil Refill Kit
A fully biodegradable, unrefined, extra virgin, cold pressed plant oil with proprietary natural additives. Formulated to provide superior lubricity, adhesion and corrosion protection for SALT or FRESH water which significantly reduces chain and sprocket wear.Completely non-toxic to humans and all wildlife in their aquatic habitat.
Contents: 12 oz of Oil Goodness and two oil rings.
---
We Also Recommend